Bridgeport Physical Therapy Services – Serving Bridgeport Pennsylvania
Choose Integrated for your Bridgeport Physical Therapy Services and Treatments
Bridgeport Physical Therapy Services
Integrated Physical Therapy LLC is the leading Bridgeport physical therapy clinic serving Bridgeport, PA. Integrated PT is a fully licensed, direct access facility with 20 years of experience providing the highest quality therapy for sports injuries, migraines, concussions and chronic injuries in Bridgeport PA. Being direct access allows us to treat you within the first 72 hours of your injury without the need for a prescription or referral from a doctor or physician. You can put your trust and faith in us to ensure you leave feeling better than ever before. Our physical therapists put your personal situation and goals at the center of your treatment plan when you come to us for help.
Integrated PT provides every client one-on-one physical therapy sessions using techniques developed through 20 years of experience to ensure you recover as quick as possible. While other clinics may focus on one type of physical therapy, we pride ourselves on expertise with treating a wide variety of injuries. We can treat common, minor pain in the neck, back, shoulder and knee, as well as chronic pain. We also treat many clients with sports injuries, tmj pain, and people with weakened strength. This allows us to treat someone no matter what type of injury they have suffered. Our therapists are fully capable of treating arthritis, stenosis, jaw pain, or rotator cuff injuries in Bridgeport PA. See a list of our options below.
Integrated Physical Therapy not only provides quality Bridgeport physical therapy to a variety of injury types, but also at a faster rate. As a direct access facility, we can begin to treat you within the first 72 hours of your injury to help drastically improve your recovery time. When you have to consider who to go to for getting treatment, you want a clinic that can take you in as soon as possible. Whether you've suffered a minor sprain or a serious injury, it's best to get treated as soon as possible. Don't spend too much time getting a prescription from a doctor. Come to Integrated PT where you can be treated faster to feel better than ever before.
Our physical therapy programs offer treatment programs you won't find anywhere else. If you have certain limitations for your road to recovery or a unique injury experience, Integrated PT has you covered. We will tailor our approach to put your personal experience at the center of the treatment plan. We find that other therapy centers take a cookie cutter attitude toward each patient. We are believers that one size does not fit all, and take great pride in giving you, our client, the best experience possible during treatment. If you are in Bridgeport PA and are in need of physical therapy treatment, Integrated PT is here to help you.
Bridgeport Physical Therapists
Our therapists are professionally trained and specialize in covering a wide variety of physical therapy programs in Bridgeport PA. This enables us to completely customize your experience depending on the type of injury you've sustained. Our areas of expertise include spinal injuries, shoulder injuries, knee injuries, chronic pain, migraines, tmj, and concussions. Our customized programs involve three key parts: A physical examination to identify the problem areas, followed by a complete evaluation to determine your needs and development goals. Lastly, we will develop a treatment plan for you to achieve a quick, healthy recovery. Every therapist implements the treatment philosophy and model gained and developed over 20 years of clinical experience. If you want a totally different and unique treatment for your injury, consider Integrated Physical Therapy.
Our physical therapists are all trained physicians with the experience needed to properly treat our patients. They have earned degrees and certifications to specialize in the physical therapy programs we provide in Bridgeport Pennsylvania. Our priority is to help you achieve your rehabilitation goals as soon as possible. We understand that every type of injury should be taken seriously and treated with respect. Rather than relying on one type of therapy, we have the luxury of being versed in a wide range of hands-on therapeutic modalities. When you are in need of physical therapy for your injuries, you want a physical therapist that will be fully invested in your healing process. Call Integrated PT at one of our locations below, where your road to recovery is our number one concern.
Our Bridgeport Physical Therapy Treatments Include: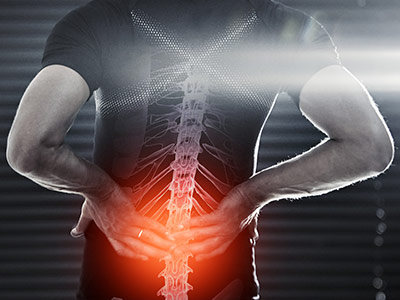 Degenerative Spinal Conditions
Neck & Back Pain
Degenerative Disc / Joint Disease
Radicular Pain Symptoms
Stenosis
Arthritis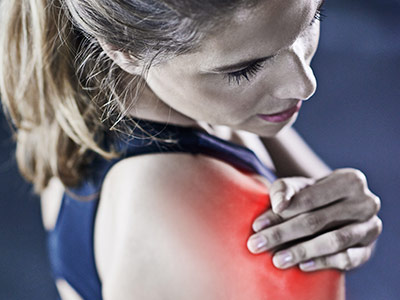 Shoulder (Pre & Post Operative)
Shoulder Pain
Impingement Syndrome
Rotator Cuff Tears
Dislocations
Separations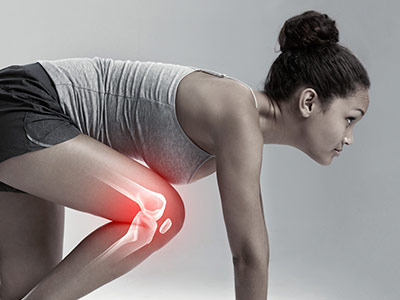 Knee (Pre & Post Operative)
Knee Pain
Patella Femoral Pain
Ligament Injuries
Arthritis
Total Knee Replacements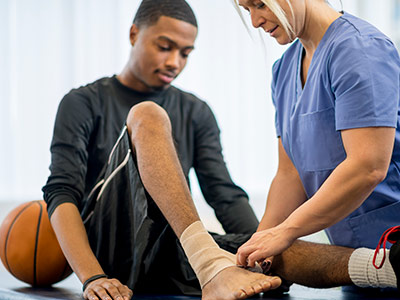 Sports Injuries
Rotator Cuff Injuries
Shoulder & Arm Injuries
Hip Injuries
ACL Tears & Ankle Sprains
Concussions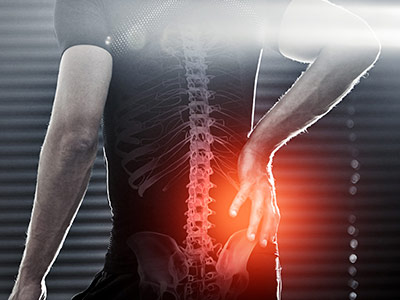 Chronic Pain
Neck Pain
Back Pain
Myofascial Pain
Fibromyalgia
Complex Regional Pain Syndrome (CRPS)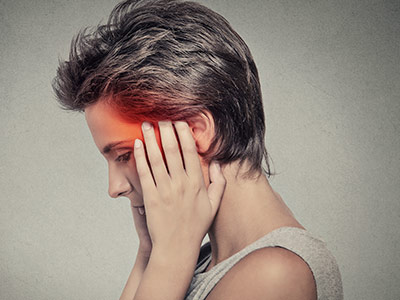 Headaches & Migraines
Concussions
Light Sensitivity
Sound Sensitivity
Jaw Pain
Chewing Difficulties
If you've sustained an injury and require physical therapy in Bridgeport PA 19405, contact Integrated Physical Therapy, where you are guaranteed a personalized approach to your treatment and care. Call us at one of our locations below or fill out our contact form here.
King of Prussia
357 South Gulph Road, Suite 310,
King of Prussia, PA 19406
F: (610) 265-2240
Bryn Mawr
940 Haverford Rd, Suite 200
Bryn Mawr, PA 19010
F: (610) 527-5770
Exton
855 Springdale Drive, Suite 110
Exton, PA 19341
F: (484) 874-2129
---