A More Personalized Approach to Your Recovery.
Each injury or pain experience is as unique as each individual. That's what makes Integrated Physical Therapy different: our approach puts your personal situation and goals at the center of your treatment plan. Perhaps you've already discovered that many other physical therapy centers take a "cookie cutter" attitude toward each patient. We believe that one size does not fit all.
Combining the Best of All Therapy Types.
Most physical therapy centers subscribe to one therapy type. At Integrated Physical Therapy, we have the luxury of being versed in a wide range of hands-on therapeutic modalities, enabling us to totally customize your therapy experience.
---
A customized program in three key parts
A comprehensive physical examination to identify problem areas.
A complete evaluation to determine your needs and develop goals.
A personalized treatment plan developed with you to satisfy your needs and achieve those goals.
We are a DIRECT ACCESS FACILITY.
What does that mean? It means that you have the right to obtain services from our therapist where and when without first having to see and obtain a prescription or referral from your physician. At Integrated Physical Therapy we offer a 1 hour comprehensive muscular skeletal assessment. IPT clinicians can assess and treat you within the first 72 hours of your injury. This will drastically improve recovery time. Treat for 30 days to address your injury or pain after which point you can be referred to the best direct M.D. or specialist for your problem. Integrated Physical Therapy can direct you through the health care continuum faster.
---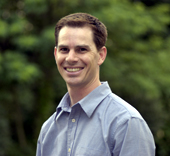 Lawrence M. Grello
MS, PT Owner, Integrated Physical Therapy, LLC
Bachelor's Degree in Allied Health Science, Widener University. Master's Degree in Physical Therapy, Neumann College. Extensive experience in sports-related injuries and myofascial restrictions. Cutting-edge expertise in cervical, sacrum, thoracic, pelvic and lumbar spine therapies. Specialties in persistent shoulder problems. The latest techniques resulting from a dedication to ongoing further education in newest therapeutic breakthroughs
Lawrence Grello graduated from Neumann University with a Master of Science in Physical Therapy. Larry received his Bachelor of Science in Allied Health from Widener University. While working on his Masters and Bachelor Degrees, Larry worked full time as a Physical Therapy Assistant. Larry has worked within clinical facilities affiliated with professional sports teams in NY and PA. Working in various orthopedic clinical facilities, Larry worked with Orthopedic Sports Physicians whereby he gained extensive clinical knowledge and expertise in the treatment of athletes. Larry was given the opportunity to study and work for one of the leaders of Myofascial Release in Paoli, PA. It was through all this experience and knowledge gained from these mentors, his clinical experience and continuing education that Larry was able to personally develop a method of evaluation and treatment process unique to most physical therapy that Larry opened his first clinical facility; Integrated Physical Therapy in 2004 in King of Prussia. By 2008 a second office was opened in Rosemont.
As the owner of Integrated Physical Therapy, Larry ensures that every therapist he employs implements the treatment philosophy and model gained and developed over the 20 years of clinical experience and extensive clinical experience whereby every patient receives a totally different and unique non cookie cutter experience. Integrated Physical Therapy takes a more personalized approach to your treatment and care; getting to the cause of your pain. We consider biomechanical ways of looking at your body.
---