A More Personalized Approach to Your Recovery.
Each injury or pain experience is as unique as each individual. That's what makes Integrated Physical Therapy different: our approach puts your personal situation and goals at the center of your treatment plan. Perhaps you've already discovered that many other physical therapy centers take a "cookie cutter" attitude toward each patient. We believe that one size does not fit all.
Combining the Best of All Therapy Types.
Most physical therapy centers subscribe to one therapy type. At Integrated Physical Therapy, we have the luxury of being versed in a wide range of hands-on therapeutic modalities, enabling us to totally customize your therapy experience.
---
A customized program in three key parts
A comprehensive physical examination to identify problem areas.
A complete evaluation to determine your needs and develop goals.
A personalized treatment plan developed with you to satisfy your needs and achieve those goals.
We are a DIRECT ACCESS FACILITY.
What does that mean? It means that you have the right to obtain services from our therapist where and when without first having to see and obtain a prescription or referral from your physician. At Integrated Physical Therapy we offer a 1 hour comprehensive muscular skeletal assessment. IPT clinicians can assess and treat you within the first 72 hours of your injury. This will drastically improve recovery time. Treat for 30 days to address your injury or pain after which point you can be referred to the best direct M.D. or specialist for your problem. Integrated Physical Therapy can direct you through the health care continuum faster.
---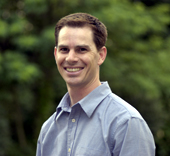 Lawrence M. Grello
MS, PT Owner, Integrated Physical Therapy, LLC
Bachelor's Degree in Allied Health Science, Widener University. Master's Degree in Physical Therapy, Neumann College. Extensive experience in sports-related injuries and myofascial restrictions. Cutting-edge expertise in cervical, sacrum, thoracic, pelvic and lumbar spine therapies. Specialties in persistent shoulder problems. The latest techniques resulting from a dedication to ongoing further education in newest therapeutic breakthroughs
Lawrence Grello graduated from Neumann University with a Master of Science in Physical Therapy. Larry received his Bachelor of Science in Allied Health from Widener University. While working on his Masters and Bachelor Degrees, Larry worked full time as a Physical Therapy Assistant. Larry has worked within clinical facilities affiliated with professional sports teams in NY and PA. Working in various orthopedic clinical facilities, Larry worked with Orthopedic Sports Physicians whereby he gained extensive clinical knowledge and expertise in the treatment of athletes. Larry was given the opportunity to study and work for one of the leaders of Myofascial Release in Paoli, PA. It was through all this experience and knowledge gained from these mentors, his clinical experience and continuing education that Larry was able to personally develop a method of evaluation and treatment process unique to most physical therapy that Larry opened his first clinical facility; Integrated Physical Therapy in 2004 in King of Prussia. By 2008 a second office was opened in Rosemont.
As the owner of Integrated Physical Therapy, Larry ensures that every therapist he employs implements the treatment philosophy and model gained and developed over the 20 years of clinical experience and extensive clinical experience whereby every patient receives a totally different and unique non cookie cutter experience. Integrated Physical Therapy takes a more personalized approach to your treatment and care; getting to the cause of your pain. We consider biomechanical ways of looking at your body.
---
Heather M. Lampe
PT, DPT, BFA
Dr. Heather Lampe is a graduate of the Doctorate of Physical Therapy program at Temple University in 2012. She received her Bachelor of Fine Arts in Dance from Temple University in 2007. She received many distinctions at Temple University, such as the Rose Vernick Most Promising Performer Award and Presidential Scholar recipient. Formerly a professional dancer and figure skater, she trained at Bates Dance Festival, Koresh School of Dance, University of the Arts and Virginia School of the Arts and performed in the Philadelphia region for multiple dance companies and independent choreographers.
Heather has a wide range of clinical experience with significant focus towards performing arts, orthopedic rehabilitation, concussion management, manual therapy and evidence based practice. In New York she completed an affiliation with Performing Arts Physical Therapy, specializing in onsite and in clinic care for performing artists, Paul Taylor Dance Company, and various Broadway productions such as Anything Goes, Mamma Mia, Porgy and Bess and more. Additionally her specialized training included experience at Camp Lejeune's Naval Hospital focusing on post-operative rehabilitation, neurological, and vestibular/concussion management for combat and non-combat related injuries.
Her background with a diverse patient population emphasizes a commitment for one-on-one individualized care. She has a passion of integrating yoga, Pilates, functional movement, and manual therapy into treatment sessions.
---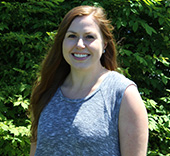 Caitlin Herzog
PT, DPT
Dr. Caitlin Herzog, PT, DPT is a doctoral level physical therapist with a variety of clinical experiences. As a 2015 graduate of Long Island University-Brooklyn Campus' Doctor of Physical Therapy program, she was fortunate to complete affiliations for rehabilitation in a wide range of patient populations including outpatient orthopedics, inpatient spinal cord injury rehabilitation, inpatient post-surgical, and outpatient pediatrics. Following graduation and after moving home to Pennsylvania, Caitlin was in search of a job opportunity that would allow further education, individualized treatment, and a whole-body, integrated approach to patient care. Caitlin is thrilled to have found that opportunity at Integrated Physical Therapy.
Caitlin began her interest in physical therapy while attending the University of Delaware where she received her Bachelor of Science in Exercise Science in 2012 and worked as a physical therapy aide at an outpatient clinic for several years. She also volunteered in assisting a pediatric physical therapist in a preschool setting. These experiences lead to Caitlin developing knowledge of the field and building a strong foundation for her years of graduate school in Brooklyn.
Along with her full-time work at Integrated Physical Therapy, Caitlin also worked as a pediatric physical therapist for early intervention. She worked with children from 0-3 years of age at their homes and/or daycare. Caitlin treated these young children with developmental disabilities and those born pre-mature in order to assist them in reaching developmental milestones and improving functional abilities.
In addition, Caitlin has attended continuing education courses that have furthered her skills in manual therapy beyond that learned in graduate school. These courses have included John F. Barnes' Myofascial Release I & II, Cervical-Thoracic Myofascial Release, Maitland-Australian Essential Spinal, and Functional Manual Therapy- PNF I with the Institute of Physical Art. Caitlin is eager to add to this knowledge through further courses in order to continue to develop her integrated approach to patient care.
---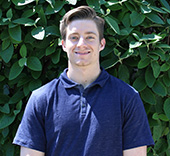 Logan Walters
PT, DPT
Dr. Logan Walters received his Doctorate of Physical Therapy degree from Lebanon Valley College in May 2016. During his time at Lebanon Valley, Logan was a member of the men's basketball team for two years. His collegiate basketball career was cut short due to suffering a pair of ACL tears in each knee. Undergoing rehabilitation in physical therapy following his ACL repairs resulted in Logan gaining a strong desire to improve his own skills as a therapist to treat those recovering from sports related injuries. Logan worked with a group of peers to develop the Body Armor injury prevention program, which is now taught to all athletes at Lebanon Valley College. He also pursued his desire of gaining experience in sports medicine by completing a clinical affiliation at the well-known Steadman Hawkins Clinic in Denver Colorado, specializing in post-operative rehabilitation and recovery from orthopedic injuries for professional athletes and recreational competitors.
Logan's interests expand far beyond the athletic population, as he has a desire to treat all patient populations using his varying skill set of manual techniques and functional movement pattern exercise emphasis. He also has a passion for treating his patients with an individualized approach to patient care, and values the importance of one-on-one interaction between the patient and therapist. Logan has recently completed his first Myofascial Release course, and plans to take additional myofascial courses in the future to further enhance his skill set.
---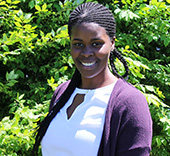 Mary Ogunkorode
PT, DPT
Mary Ogunkorode graduated with her Doctorate in Physical Therapy from Touro College of Health Sciences, New York, in 2016. She received her Bachelor of Science in Kinesiology from Temple University in 2013. Her educational background and diverse clinical experiences have prepared her for treating an array of diagnoses.
Mary was born and raised in Nigeria, and relocated to America with her family in 1996. Her passion for Physical Therapy stems from the passing of her grandmother in 2008 because of the low priority of specialized care in Nigeria. She believes the end of her grandmother's life would have been less debilitating, if there was a push for Physical Therapy in the Nigerian healthcare system. With this in mind, Mary's ultimate goal is to advocate for Physical therapy as the first line of care for orthopedic conditions in hopes to prevent dependence on medication or surgery. She utilizes principles from varying schools of thought, such as McKenzie Diagnosis and treatment for neck and low back pain, and Myofascial Release, to create individualized programs for each of her patients. Mary believes in giving 100% to every patient, and believes that the key to patient success comes from active participation on the patient's part in order to get him/her back to what they love doing.
Outside of treating her patients, Mary has interests in working out, searching for the best food spots in Philly, and shopping for the latest fashion!
---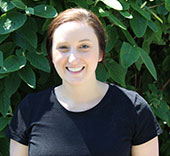 Caitlin Trevino
PT, DPT
Dr. Caitlin Trevino has always had a passion for helping others, but her appreciation for physical therapy grew in high school following a hip injury as a soccer player. She never liked to sit on the sidelines and watch the game, so she was thrilled to learn there was a career that helped others get back to doing what they loved the most. The way her physical therapist incorporated personal goals into her treatment inspired her to same in her practice.
Caitlin earned her Doctorate of Physical Therapy from Neumann University in 2014 following her Bachelor of Science degree in Kinesiology: Exercise Science from LeTourneau University in Longview, Texas in 2009. During her undergraduate degree, she played for the University's Women's Soccer team as a defensive player. She joined Integrated Physical Therapy's team in 2014.
Caitlin has had a wide range of experience treating a variety of age populations. Her special interests include sports and orthopedic rehabilitation, chronic pain treatment, functional movement patterns, and manual therapy. She has attended several continuing education courses beyond her graduate degree including myofascial release technique, functional movement screening, and instrument assisted soft tissue mobilization. She became certified in the Functional Movement Screen in October 2015 as she believes correcting movement patterns can help maximize the body's efficiency, performance, and prevent future injuries. Caitlin enjoys developing holistic, hands-on treatment approaches to healing patients and helping them achieve their personal goals.
Outside of work, Caitlin enjoys spending her spare time with her family, especially her newborn daughter, cooking, reading, traveling, playing soccer, and volunteering.